TREND REPORT: DELICATE TRIMS
I love the way chiffon, tulle and pleated skirts in plenty romantic designs fill the catwalks and now, the highstreets all over the world. Ballet have been inspiring designers for decades, this season it mix in a more creative way with flowers and patchwork, assymmetric works, in a fairy-tale mood you cannot miss.
I loved for example Bottega Veneta and Chloé designs. And Rochas, have fallen for the tutu-styles.  Of course is not just about the accents, also the color palette gets delicate in some powder and pastel hues, everything gets tender effortlessly chic, feminine and romantic  and romantic and of course, not exclusively for ballerinas.
Who fits this trend? …you do!!
First let me say there is no such a thing as a non-femenine women, we all have our own way to be femenine. But the best about this trend is about mix and get surprised. Trainers and chiffon, tulle and jeans… you put your own limits.
I would advice to try first with a skirt or shirt before a dress if you feel a little inseure about it. But trust me this trend sets a statement at any outfit. You just have to put everything together and.. MAGIC.
Burberry Prorsum SS15. Love the way sneakers are mixed with delicate fabrics.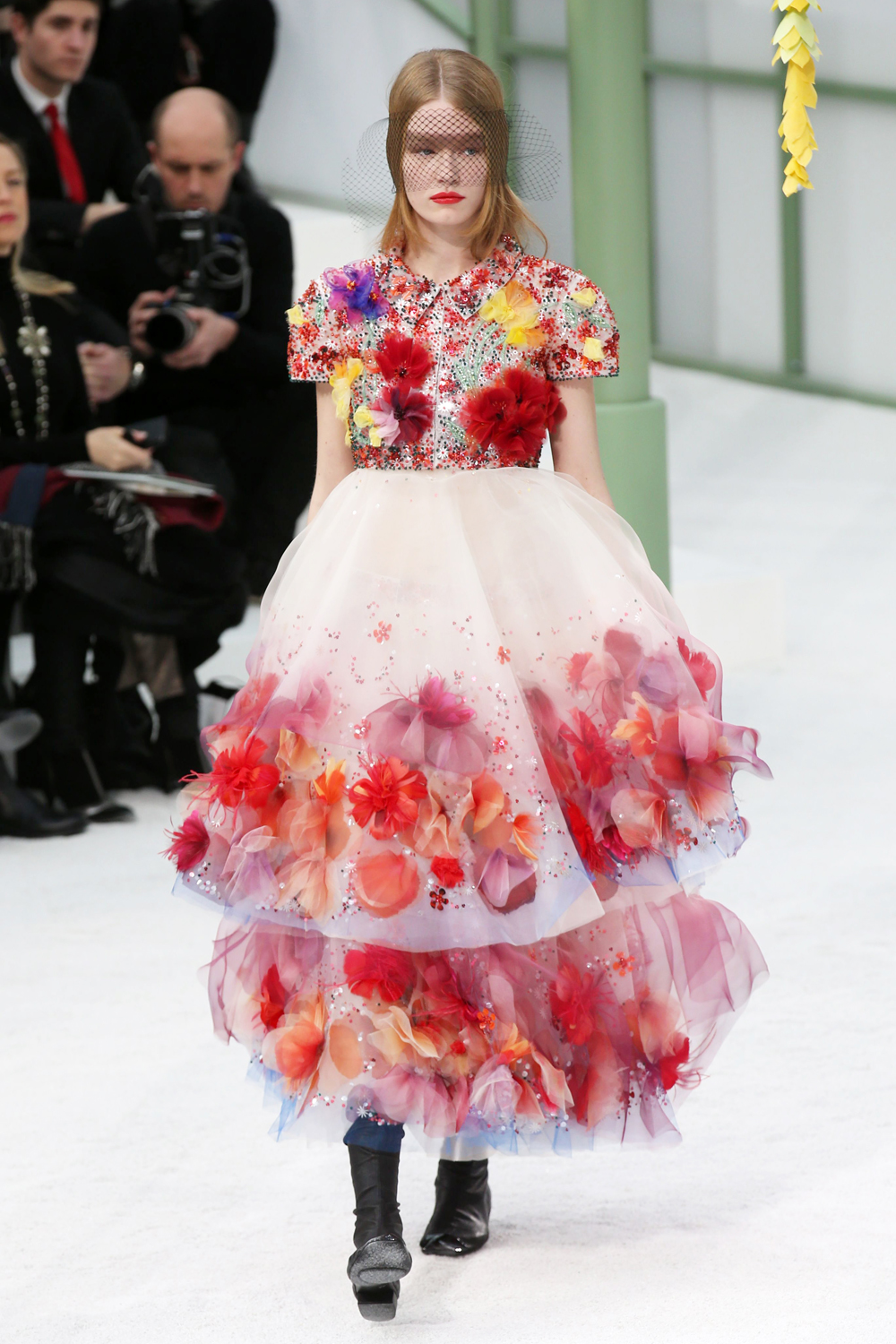 Chanel Couture SS15
Rochas SS15.
Valentino SS15
Oscar de la Renta.